English version is a bit lower keep scrolling!
Pierwsze i bardzo podstawowe rezultaty analizy tweetów na temat polityki. Analiza obejmuje tweety zebrane wciągu jednego miesiąca. Na temat metody analizy i dalszych planów będę pisał więcej w najbliższych postach.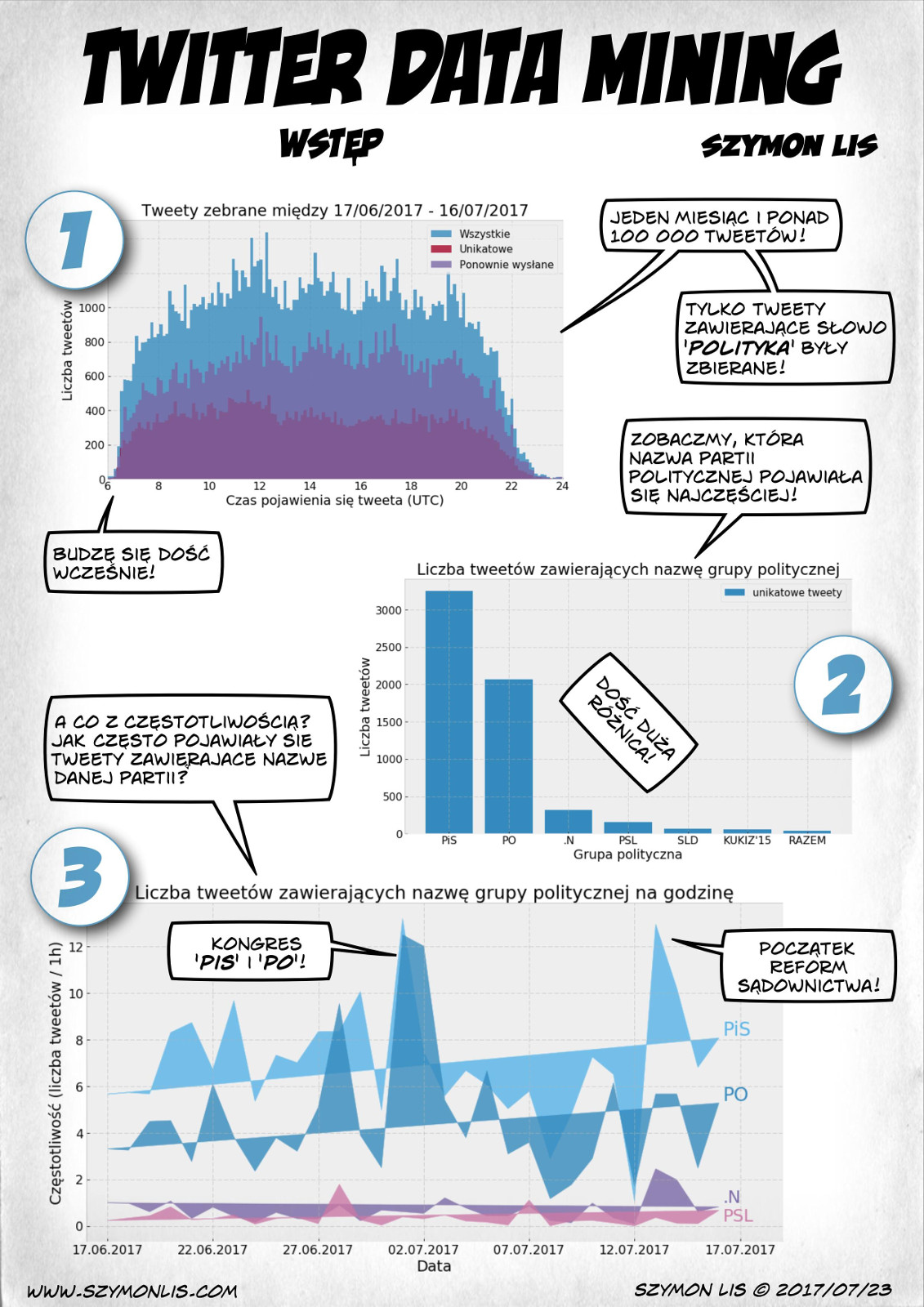 English version!
My first and really basic results of a twitter data mining project. The data set includes an one month collection of tweets. The tweets were filter by polish word 'politics' and declination of it. In the next couple posts I will talk more about a technique to get this data and the future goal for this project.